Watch Repairs USA is the best place to get a Luminox battery replacement. Offering a fast, convenient, and hassle-free way to get your watch fixed and returned quickly. Our Swiss trained watchmakers are ready to use their specialized skills and tools to ensure the best service possible for all Luminox watches.  Whatever model you have, whether a Navy Seals Tactical or a Bear Grylls, get your watch battery and water resistance checked on your Luminox watches today!
HOW IT WORKS?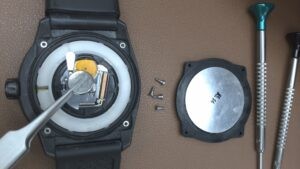 Use the REPAIR NOW link to fill out our 3-step form about your watch online & print the free insured UPS label.
Pack your watch and drop off at any UPS location.
We'll inspect your Luminox watch and provide a free estimate.
Experience watchmakers repair your watch.  Luminox watch battery replacement and water resistance check made easy.
---
HOW OFTEN DO I NEED A BATTERY REPLACEMENT?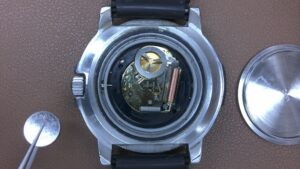 The watch battery life of a Luminox can vary depending on several factors, including differing Luminox models, types of  watch movements, and usage patterns. However, as a general guideline, after a watch battery has been replaced watches will have a battery life of approximately 2-3 years.
---
LUMINOX FULL SERVICE INFORMATION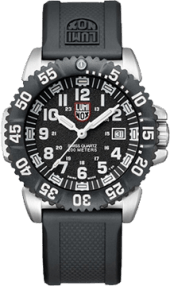 Servicing batteries is just one of the many services we provide. For more information on crystal, movement, bands, polishing, stem and crown repair visit our Luminox Watch Repair website to receive custom care for your watch. Watch Repairs USA is used by customers across America, so join the over 300,000 satisfied customers and get your Luminox serviced.
---
MORE ON LUMINOX WATCH REPAIRS
At Watch Repairs USA we guarantee your watch receives the quality services, care, and attention to details that it deserves. When we receive a Luminox watch our expertly trained watchmakers make sure to carefully open the case back, check for any internal irregularities that may require repairs, replace battery, and reseal the case. The life of each battery can vary depending on your model. Settings such as a chronograph or stop watch will likely reduce the battery life. A watch later in its battery life may also show signs of inaccurate timekeeping or an irregular ticking pattern.