How much does it cost to fix a Rolex?
Your Rolex timepiece will require periodic maintenance between 4 and 5 years depending on their usage and conditions. As with most high-performance devices, Rolex watch repair is necessary on a regular basis to maintain its value over time. Repair interval of the watches is determined largely by its type of use. Sometimes a watch repair service maybe needed sooner if a crystal replacement or battery replacement is required.
The cost to repair can vary, but an overhaul on a typical Rolex watch using genuine Rolex parts and following strict Rolex service procedure the cost starts at $499.99 for an automatic Rolex service.
Other Repairs like a Crystal Replacement, Band Repair, Polishing are much less expensive. If there are parts used out of necessity that are non rolex manufactured parts they will be detailed on your repair estimate.
History of Rolex
Rolex is a luxury Swiss watchmaking brand founded by Hans Wilsdorf and Alfred Davis in London, England in 1905. The company initially began as Wilsdorf and Davis, later becoming Rolex in 1908 when they moved their operations to Geneva, Switzerland.
Rolex quickly became known for producing high-quality, accurate timepieces that were both durable and reliable. In 1910, Rolex became the first wristwatch to be awarded the Swiss Certificate of Chronometric Precision, an accolade previously reserved for marine chronometers.
In the years that followed, Rolex continued to innovate and push the boundaries of watchmaking. In 1926, they introduced the Oyster, the world's first waterproof wristwatch. This was followed by the Perpetual rotor in 1931, which allowed automatic winding of the watch. During World War II, Rolex watches were issued to British prisoners of war as part of the "Great Escape" plan.
In the 1950s and 1960s, Rolex introduced several iconic models that are still popular today. The Submariner, introduced in 1953, was the first watch to be water-resistant to a depth of 100 meters. The GMT-Master, introduced in 1955, was designed for pilots and could display two time zones simultaneously. The Day-Date, introduced in 1956, was the first watch to display both the date and the day of the week in a window on the dial.
Throughout the 1970s and 1980s, Rolex continued to innovate, introducing new models such as the Explorer II and the Sea-Dweller. In the 1990s, they introduced the Yacht-Master and the Pearlmaster, two watches that are still popular today.
Today, Rolex is one of the most recognized and respected luxury watch brands in the world. Their watches are known for their high-quality craftsmanship, durability, and timeless style. Rolex continues to innovate and push the boundaries of watchmaking, introducing new models and technologies while remaining true to their heritage and tradition.
To get a Rolex watch repair started, click the Get Started button below. Watch Repair USA has been in business providing quality watch repair services since 2007. Since that time our Rolex trained watchmakers have been helping service over 300,000 customers.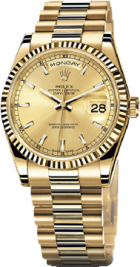 Free Estimates
Rolex watch repair with Watch Repairs USA always comes with a free estimate. Rolex repair come with a 1 year common sense service guarantee. Complete service guarantee on all Rolex watch repair. Our worldwide network will insure your watch is repaired quickly in our service center.
Is it worth it to repair a Rolex?
Typically the answer is yes, whether or not a Rolex watch is worth fixing depends on a variety of factors, including the age, model, and condition of the watch, as well as the cost of the repair.  In general though, Rolex watches have held their value over time and worth a repair. Rolex watches were created for longevity. From the conception of Rolex watches to their departure from workshop, all of their production processes are completed with a high degree of quality. Rolex watches therefore have no limitation on the number of years a wearer will be able to wear their watch. Here are some of the Rolex repairs available.
Rolex Overhaul Service
Rolex Watch Repair
Rolex Quartz Repair
Rolex Reseal for water resistance
Rolex Movement Service
Rolex watch Band Repair or Replacement (Leather Straps, Metal bands, Silicone Bands)
Rolex Crystal Replacement
Rolex Stem and Crown Repair or stem and crown replacement
Rolex Water Resistance
Rolex Bezel Replacement
Rolex Dropped and sustained impact damage
Rolex Watch Case Refinishing. Meticulously refinished.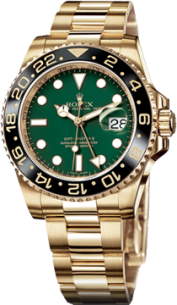 Let an Expert Guide you
Rolex service is needed to make sure your timepiece maintains a high level of performance and exceptional quality with exceptional reliability. Let us repair your Rolex watch. While we can repair all models, here are some of Models we see most for Rolex watch repair.
Rolex Submariner: Launched in 1954, the Rolex Submariner is an iconic diver's watch that is known for its durability and water resistance. It features a unidirectional rotating bezel and is available in stainless steel, gold, and two-tone options.
Rolex Datejust: Introduced in 1945, the Rolex Datejust is one of the brand's most recognizable watches. It features a date window at the 3 o'clock position and is available in a variety of materials, including stainless steel, gold, and two-tone options.
Rolex Daytona: The Rolex Daytona was introduced in 1963 and was designed for professional race car drivers. It features a chronograph function and a tachymeter bezel, which allows drivers to measure their speed over a set distance.
Rolex GMT-Master II: Introduced in 1983 and was designed for pilots and frequent travelers. It features a 24-hour hand and a rotating bezel that allows the wearer to track time in two different time zones.
Rolex Day-Date: The Rolex Day-Date was introduced in 1956 and is known for its elegance and sophistication. It features a day and date window at the 12 and 3 o'clock positions and is available in a variety of materials, including platinum, gold, and rose gold.
Rolex Explorer: Originally designed for mountaineers and adventurers, this watch features a rugged design and is highly resistant to extreme weather conditions.
Rolex Yacht-Master: A sporty and stylish watch that is designed for yacht racing and water sports, featuring a rotating bezel and highly accurate movement.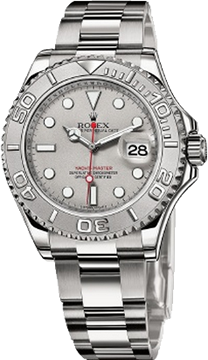 Rolex Milgauss: A highly specialized watch designed for scientists and engineers, with a unique magnetic shield that protects the movement from magnetic fields.
Rolex Air-King: A classic and simple watch that was originally designed for pilots and features a highly legible dial.
Rolex Cellini: A dress watch that features a classic and refined design, with a focus on precision and elegance.
It's not just any Rolex. It's YOUR Rolex
Whether you are having timekeeping accuracy, need a complete service, or simply need to test water resistance, your watch deserves the right Rolex service center to complete your Rolex Repair.
If you need professional Rolex Watch Repairs anywhere in the USA, please send it to Watch Repairs USA and know you are sending it to a trusted location for Rolex Service. Rest assured our service guarantee is included when your Rolex is completely overhauled.