At Watch Repair USA we are ready complete your Tissot watch repair.  This Swiss watch manufacturer has an interesting history from the 1853s to the 19th century. Charles Félicien Tissot was a watchmaker from Switzerland, and the son Charles Émile Tissot started the business at Le Locle on the Swiss Jura Mountain. They first made pocket watch designs focusing primarily on precision innovation. The company was recognised in the late 19th century for its high-quality but affordable timepieces.
Today Tissot produces watches which remain widely popular among watch-lovers and collectors.
Models That We Service
We can repair all models of Tissot brand. Tissot is a well-respected Swiss watchmaker that has been producing quality timepieces since 1853. Here are five popular Tissot watch models:
Tissot Le Locle – This classic dress watch is named after the Swiss town where Tissot was founded. The Le Locle features an elegant, understated design with a stainless steel case, leather strap, and automatic movement.
Tissot T-Touch – The T Touch Watch is a sporty watch with a touch-screen display that can be used to access various functions, including a compass, altimeter, and chronograph. It also features a durable titanium case and a rubber strap. This model we are only able to replace the battery. Repair parts are not available for this model.
Tissot Seastar 1000 – This dive watch is water-resistant to 1,000 meters and features a unidirectional bezel, luminescent hands and markers, and a date display. It is available with either a stainless steel bracelet or a rubber strap.
Tissot PR 100 – The PR 100 is a versatile and affordable watch that can be dressed up or down. It features a stainless steel case, a sapphire crystal, and a Swiss quartz movement.
Tissot Heritage Visodate – This retro-inspired dress watch features a domed sapphire crystal, a stainless steel case, and a leather strap. The Visodate is powered by an automatic movement and has a simple, elegant design that is both classic and timeless.
Of course, Tissot offers many other models that are also popular among watch enthusiasts, but these five are a great representation of the brand's diverse offerings. If you are having any issue and need a tissot watch repair services we offer please click the get started button below. The process is very easy to mail your watch to our store and we will provide a free estimate.
Service Recommendations for Tissot Watches
Your Tissot timepiece will require periodic maintenance between 4 and 5 years depending on their usage and conditions. As with most high-performance devices, Tissot watches require regular watch repair services. Repair interval of the watches is determined largely by its type of use. Sometimes a watch repair service maybe needed sooner if a crystal replacement or battery replacement is required.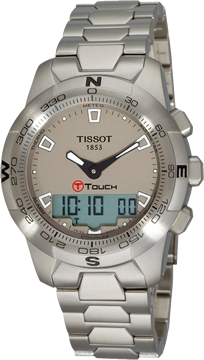 Tissot Watch Repair Services Include
We service and repair smart watches. Watch Repairs at our website Watchrepairsusa.com include:
Tissot Overhaul Service
Tissot Watch Repair
Tissot Quartz Repair
Tissot Reseal
Tissot Movement Service
Tissot Band Repair or Replacement (Leather Straps, Metal bands, Silicone Bands)
Tissot Battery Replacement (We carry all Batteries used)
Tissot Crystal Replacement
Tissot Stem and Crown Repair
Tissot Water Resistance
Tissot Bezel Replacement
Tissot Dropped and sustained impact damage
Tissot Watch Case Refinishing
Whatever the problem our reliable shop can complete a Tissot watch repair for you. You will always be a free estimate before any repair is started.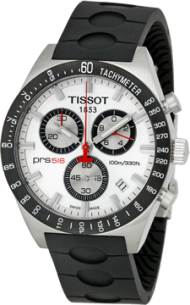 Ship Your Watch(es)
Sign up using our Get Started button below and we will start your Tissot watch repair once we receive it in the mail. If you have other brands our store can fix over 1000 brands.
How do I send my Tissot watch in for repair?
Watch Repairs USA has been in business since 2007 having working with over 300,000 customers. Whether your Tissot watch repair is as simple as a battery replacement or a complete restoration, we will not start any work until you approve your free estimate. Once approved your watch repair will start. Once you sign up, either use our free shipping label to mail us the watch at any UPS access point or feel free to ship your watch using the information provided on our packing slip.
Still have some questions?
Phone or Email our Customer Support – Contact Us
Are Tissot watches made by Rolex?
Tissot is the subsidiary of the Swatch Group and holds other luxury watches like Omega Longines or Rado.
Other Watch repair services needed, here are some common brands Tissot owners typically enjoy: