Over 350,000 customers since 2007!
Experienced Craftsmen Following a Tradition of Excellence.

ABOUT US
Watch Repairs USA started with a simple idea. Was it possible to modernize an industry steeped in tradition? We knew the watch repair business was resistant to change. But we set out to improve the way people get their watches serviced anyway.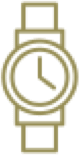 OUR BRANDS
Whether you're the owner of one of the finest luxury timepieces in the world, or a pocket watch from days gone by, Watch Repairs USA can make sure your watch is running perfectly.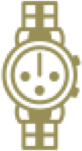 Services
We have the training, experience, and tools to repair nearly every problem you may encounter with your watch. Our certified watchmakers have over one hundred years combined experience. No repair is too big or too small.
WELCOME
Restore Excellence to your Timepiece
Join thousands of satisfied customers and have your watch repaired the fast, convenient, and hassle-free way. From a simple battery replacement to a complete restoration, our Swiss trained watchmakers perform a wide range of repairs with precision.  We service over 1000 brands and still do pocket watch repair.
Free estimate & free insured UPS shipping label
Exceptional customer service with prompt status updates
All work backed by our 1-year warranty
No Problem Too Small
Basic repairs include crystal and battery replacements. We can also help find the right strap or bracelet to complement the look of your watch.
If your watch is not keeping proper time or has stopped running altogether, we can perform a movement service to bring it back to running condition. Regardless of your needs, we're ready to help.
FIND OUT A LITTLE MORE ABOUT US
Have Questions?
Email Support: Use form below, or send email directly to customercare@watchrepairsusa.com
Hours (Email Support): Monday-Friday, 8:00am-4:00pm CST
Please send a message below. A customer service representative will respond shortly.
Don't just take our word for it!